:: FOR
CHILDREN
CREATIVE STUDIO
• draw and paint, print and sculpt, make masks, build castles, shoot videos, illustrate stories, make gifts, mobiles, comics, sculptures - use different creative forms, techniques of drawing, painting, construction, photography, acting, printing, writing and so on.
• become acquainted with the main stages of the history of art, genres and trends in painting, sculpture and architecture - not only in theory, but also in practice.
• learn about primitive art, baroque, classicism and the diverse world of all the "isms" - impressionism, post-impressionism, symbolism, fauvism, abstractionism, cubism and others. Golden ratio, perspective and proportions, genres and directions.
• we will even try out modern conceptual art! :)
• make art and practice languages! Consult, argue, discuss and come up with projects together. As a group we help each other, play, dress up in costumes, draw each other. Above all, we are good friends!

Age: 8-15 y.o.
When:
Mondays 16:30–18:00, in Russian
Wednesdays 14:50–16:20, in English + German
Tuesdays 17:00–18:30, in Russian
Wednesdays 16:30–18:00, in English + German
top ↑



ART CLUB
Draw, print, cut and paste, sculpt, build, play, read, write, mix, crumple, wrap and paint. And also chat (in your own language!), Laugh, jump, sing and dance. And besides: hugging, celebrating holidays and sharing. Make art and practice languages!
Age:
4-8 years old

When:
Saturdays:
10.00-11.00 in Russian
12.00-13.00 in Russian
15.00-16.00 in Japanese
top ↑
CREATIVE SATURDAYS
• this is an immersion in creativity, the opportunity to create a large project at a time, as well as meet many cool new friends, as well as completely immerse yourself in the language environment.
• for parents, it's 4 hours without children on Saturday;)
• all materials, food and drinks are included in the price
Age:
8-16 years
When:
1 x month
Saturdays, 15.00-19.00
all languages alternately
Registration is required for each night separately in the chat
top ↑
:: FOR
TEENAGERS
AND ADULTS
LADIES ART NIGHT
At the end of the week, when everything is done, we get together to get creative with a glass of wine or a drink that suits the season.
• For those who love art, who drew once or never at all, but really want to, for beginners and for the more experienced. For everyone who wants to go out and chat in the chic atmosphere of an art studio.
• I tell everything, show and help, but these are your original projects, we all paint different paintings.
• usually it takes three to six evenings to create one project.
• Participants come with their own ideas or I inspire and help to decide. Any genre, depending on your preferences: still life, portrait, landscape or abstraction.
• Technique- acrylic on canvas
• All art materials, canvases and drinks are provided. You can bring slippers with you :)
• From time to time we organize exhibitions where you can invite your loved ones.
• These evenings are addictive! In fact, this is such a club where you return when you have time to get creative and hang out with your friends.

Age: 18+
When: Once a month on Fridays
19.00–21.00
• 1st Friday in Russian
• 2nd Friday in English
• 4th Friday in English
Registration is required for each night separately in the chat
top ↑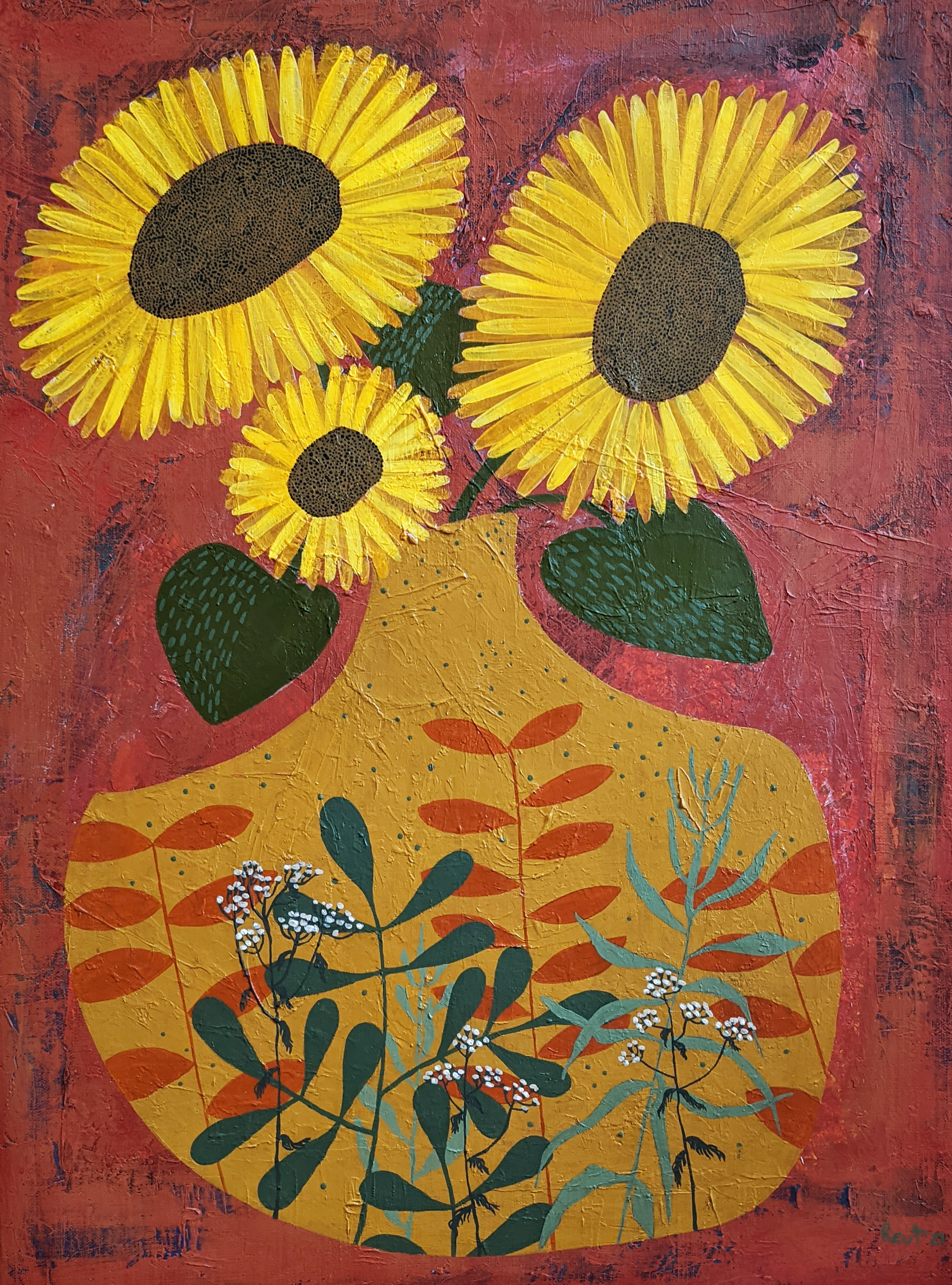 ACADEMIC FINE ART
Overcome the barrier and confidently hold the pencil in your hands. Our professional courses are designed for adults aged 15+, beginners as well as experienced artists looking for new inspirations.

The main task in teaching drawing is to learn how to correctly see the three-dimensional shape of an object and be able to depict it logically sequentially on the plane of the sheet. The application of the laws of perspective, the observance of proportions, the ability to compose an image on a sheet, the identification of the volume of objects through chiaroscuro - all this is necessary in the "Academic Drawing".
Main subjects: drawing, painting and composition
Courses of academic drawing and painting consist of 3 levels of study.
I-st stage
Drawing. Gypsum geometric objects, draperies, simple settings. Still lifes from household items. Parts of the face. Head trim. Sketch drawing of the sitter's head. Painting. Acquaintance with techniques: pastel, gouache, watercolor. Still lifes.
II-nd step
Drawing. Complex still life with plaster head, skull or mask. Anatomical sketches of parts of the figure, ecorche and human skeleton. Drawing of a plaster antique statue. A copy of an academic drawing of a male nude.
Painting. Plein air (watercolor). Still lifes.Copies from portraits of famous artists and pictorial portraits from nature (tempera). Dressed figure in the interior (from nature), pastel.
III-rd step
Drawing. Complex still life with plaster torso or figure. Drawing of a naked figure (from nature).
Painting. Oil painting. A copy of a painting portrait of a classical model and a copy of a landscape, followed by a trip to the open air. Oil portrait from nature.
Composition
In the classroom, we alternate blocks of drawing, painting and composition - the author's projects of students in different techniques: painting on paper or canvas, graphics, linocut, papier mache, paper plastic and others of your choice.

Age:
15-100 y.o.
When:
Mondays: 18:30-20:00 in English
Tuesdays: 18:30-20:00 in English + Russian
Wednesdays: 18:30-20:00 in English
top ↑




ICONOGRAPHY
School of Byzantine Iconography
On this course, we strive to create conditions that will allow you to get acquainted with the tradition of the Byzantine and Old Russian icons and start your own path in dialogue with this tradition.

Get acquainted with the medieval technique of egg tempera. Master the technology and methods. Learn what pigments are and how to make paint with them. Learn different ways of applying paint; find out what the "singing line", glazing and other secrets of the old Masters are.

In the programme, we acquire artistic skills (colour, composition and perspective in an icon) and go through increasingly complex iconographic topics step by step. During the first year we will master:
• General technical skills, properties of materials
• Exercises for the development of hands and eyes
• Elements of an ornament
• Elements of a landscape
• Draperies
• Carnation (personal letter)
Thanks to small groups, work with participants is individual. Selected works of each participant are presented at the end of the year at an exhibition.
Each lesson includes:
- practical mastering of a particular technique, graphic motif or stage of implementation of this motif; and individual consultation.
Learning stages with a gradual increase in complexity:
• General technical skills, material properties, work with pigments; exercises for hand and eye development
• Ornamental elements
• Landscape elements
• Draperies
Unlike teaching methods adopted in Western Europe, where egg tempera is associated exclusively with icon painting, our programme shifts the emphasis onto general composition and drawing. As you master the technique, you will independently determine your own preferences and use your newfound skills in your own creative work.

Age:
15-100 y.o.
When:
Class 1 - 2 and 4 Monday 19.00–21.00
Class 2 - 1 and 3 Tuesday 19.00–21.00
top ↑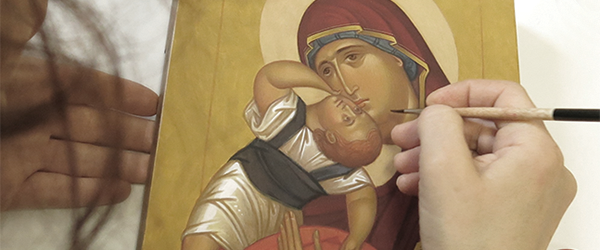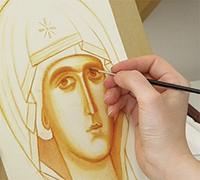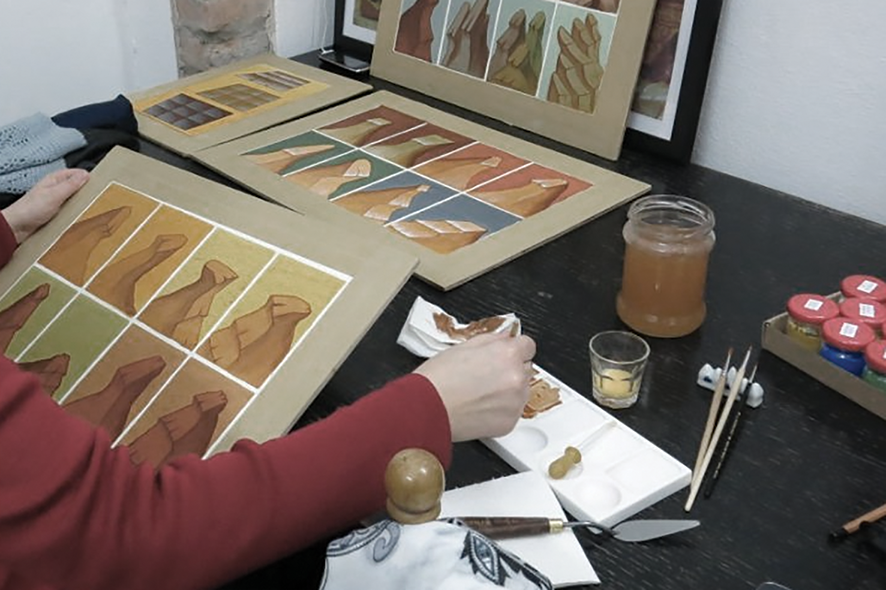 TRANSFORMATION ART
the workshop series
Art is our means of personal development, reflection, stress reduction and resilience building. Depending on the month, the focus is either Neurographics - an artistic transformation method from Russia - or Expressive Arts, which combines drawing, movement and writing.
We work in small groups of 4-6 people. Manuela Putz will lead the course in German, each participant can work in their own mother tongue for self-reflection.
The session is led by Dr. Manuela Putz, in German, each participant can work in their own language for introspection.
Age: 18+
When:
3rd Friday of month
19:00 to 21:00
Registration is required for each night separately in the chat
top ↑
MORE OFFERS
In addition to regular courses, we also offer creative educational projects in schools and day-care centers, work with young people and offer projects for adults. We are always open to interesting suggestions!
Age:
0-100 years old
When:
upon request
Write us a message:
daskunsthausbremen@gmail.com
top ↑
Costs:

// first trial session
for regular weekly courses - 10€

CREATIVE WORKSHOP: 60€ calendar month
ACADEMIC FINE ART: 60€ calendar month
CREATIVE CLUB: 45€ calendar month
ICON PAINTING: 50€ calendar month

LADIES ART NIGHT: 25€ per session
TRANSFORMATIONAL ART: 30€ per session


CREATIVE SATURDAYS: 50€ per day


LANGUAGE COURSES:
Beginner level - 40€,
Intermediate and advanced levels - 45€ per calendar month
//
For regular courses, we have an annual contract, the payment for classes is divided into 12 equal monthly payments.
//
During the school holidays in Bremen and public holidays, classes are not held, school fees for this period are also paid (because the fee for classes is divided into 12 equal monthly payments)
//
The contract can be terminated by either party after 1 month's notice at the end of the month.
top ↑
an environment for maximum freedom.
Invention, creativity, experiments, training, the search for harmony and beauty,
and, of course, the joy of this process and friendship.
This is what art means.
All copyright and intellectual property rights contained in the website remain the property of Adele Reuth. All rights reserved. All texts and illustrations may be used only with written permission and with reference to the source. Copying or posting images without this information is strictly prohibited.